​Self Service Laundry Coin and Card Laundromat in Garden City and Caldwell
Get The Funk Out Laundromats only provide Electrolux machines. The washers spin water out 4 times faster than other brands and their patented dryers are equipped with reversing technology. We also offer a sanitizing cycle that cleans, not just the drum, but the detergent dispensers, to rinse out any residual soap for those who use a detergent for sensitive skin.
We use a loyalty card system that can be reloaded with cash, credit, or EBT at our Garden City location. Our knowledgeable attendants will walk you through the payment system, machine programs and even help carry your laundry to your car!
We have a large selection of detergents and softeners available to purchase, including Tide, Gain, Bounce, Clorox, and all natural and hypoallergenic options.
We have a laundromat in Garden City and a laundromat in Caldwell. Both facilities are designed with our customers in mind. We have 60 machines at our self service laundry including the LARGEST self serve machines in the state! Both locations have the same hours/last wash.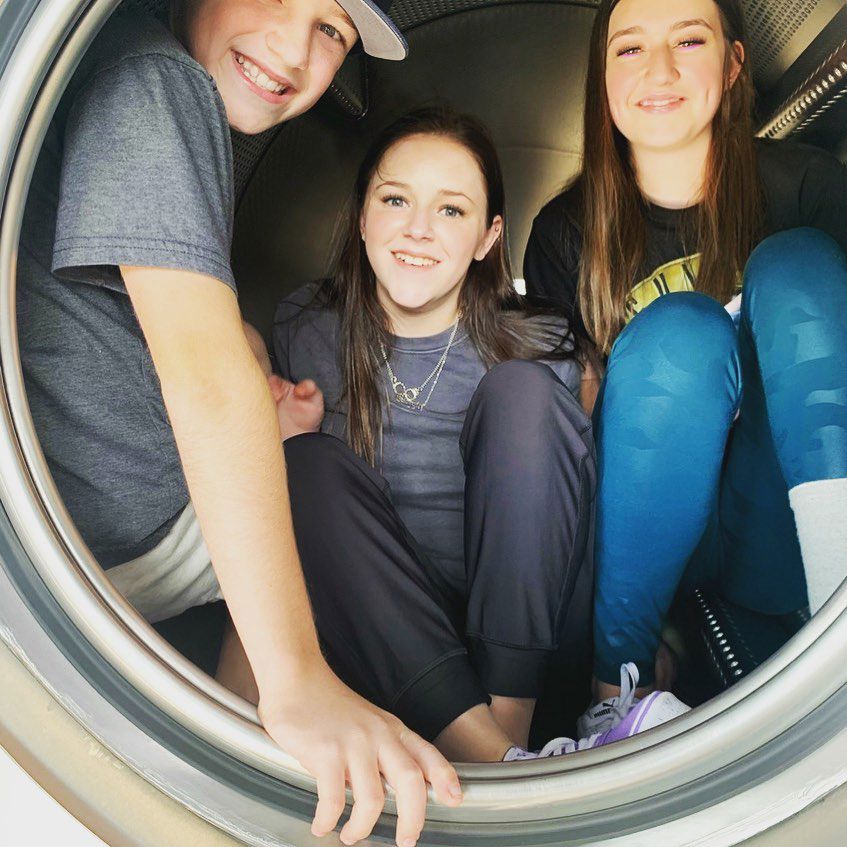 14 Loads of Laundry?
We offer the biggest equipment to wash clothes. We are the only laundromat in the state to offer 135 Lb. washers big enough to do 14 loads of laundry. Bring your laundry to Garden City and take advantage of these large machines.
Caution: Please DO NOT climb into our machines. Photo provided for demonstration purposes only.

Our laundromats have plenty of parking and our store hours are 7:30 a.m. to 9:30 p.m. with the last wash at 8:30 p.m at our Caldwell location and 8:00 a.m. to 9:00 p.m. with last wash at 8:00 p.m. at our Garden City location.
Our laundromats have 9 TVs, Direct TV, vending machines that have both snacks and detergents, and free wi-fi. You will have plenty to keep you entertained while washing clothes at our laundromat. Our staff is always available and extremely diligent in keeping the facility clean and sanitary. Or you can try our laundry service and we will wash your clothes for you.