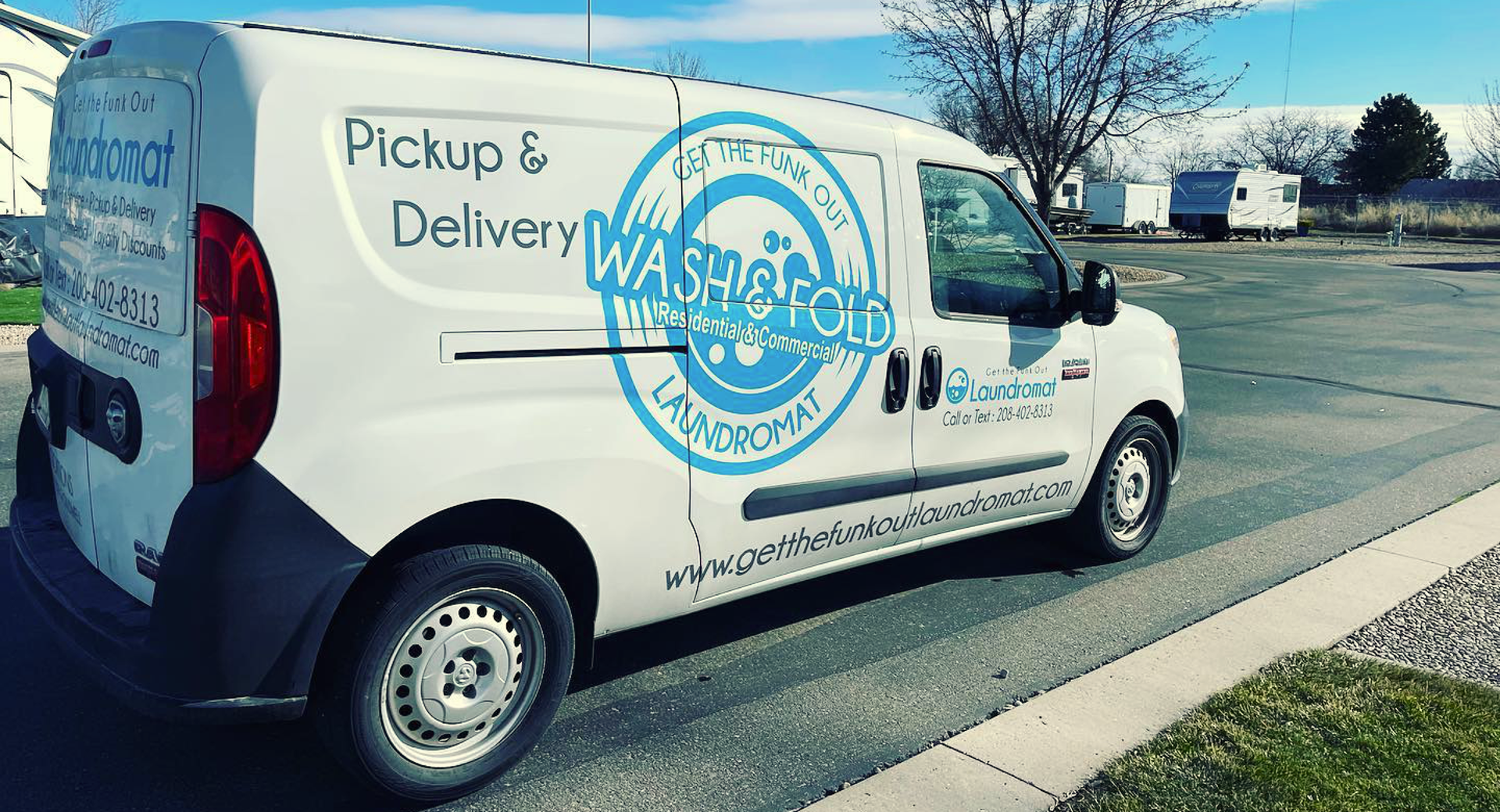 Laundry Pickup and Delivery Service near Garden City, Meridian, Caldwell, Eagle, and Star
Our dependable laundry pickup and delivery service is so convenient. No more lugging your laundry around in your car. It's available for all our residential and commercial customers. Even if you are not able to be home, you can leave your laundry on the porch or other designated area for the driver to retrieve. Whether you are working from home, away from home, or homeschooling the kids during a pandemic, we are happy to take on this daunting chore!
It's easy to place an order, all you need to do is click the "Schedule a Pickup" button or give us a call and say pick up my laundry near Eagle. You will receive a reminder email the day before and a text when the driver is on their way. Your receipt will come via email after the clothes are laundered and you will also get the delivery reminder. Our laundry delivery service is available in Boise, Garden City, Meridian, Nampa, and Caldwell. We take pride in offering the most efficient service in the valley!
Our laundry service pickup and delivery days are Monday, Wednesday and Friday between 9 a.m. to 11:00 a.m. and 1:00 p.m. to 4:00 p.m. Our laundry service pickup and delivery does have a $25 minimum. And it is only $5 for pickup and $5 for delivery on top of the wash and fold price!
Nothing could be easier. So give our pickup laundry service a try.
Note: If you are staying in a hotel please leave your laundry at the front desk for pickup.