​About Get The Funk Out Laundromat
The original Get The Funk Out Laundromat opened in January 2019, in Caldwell, Idaho. After spending the summer living in our RV, we found there was a huge need for a decent laundromat in our community. It seemed like our laundry options were old, filthy, creepy laundromats and our clothes seemed dingier with each wash. We feel that having clean laundry is a basic need and it was being overlooked in our area! Our community deserves better.
We have loved getting to know our customers so much and decided to expand and open a second location in Garden City, Idaho in September 2020. We look forward to going to work each day because we consider our customers our friends.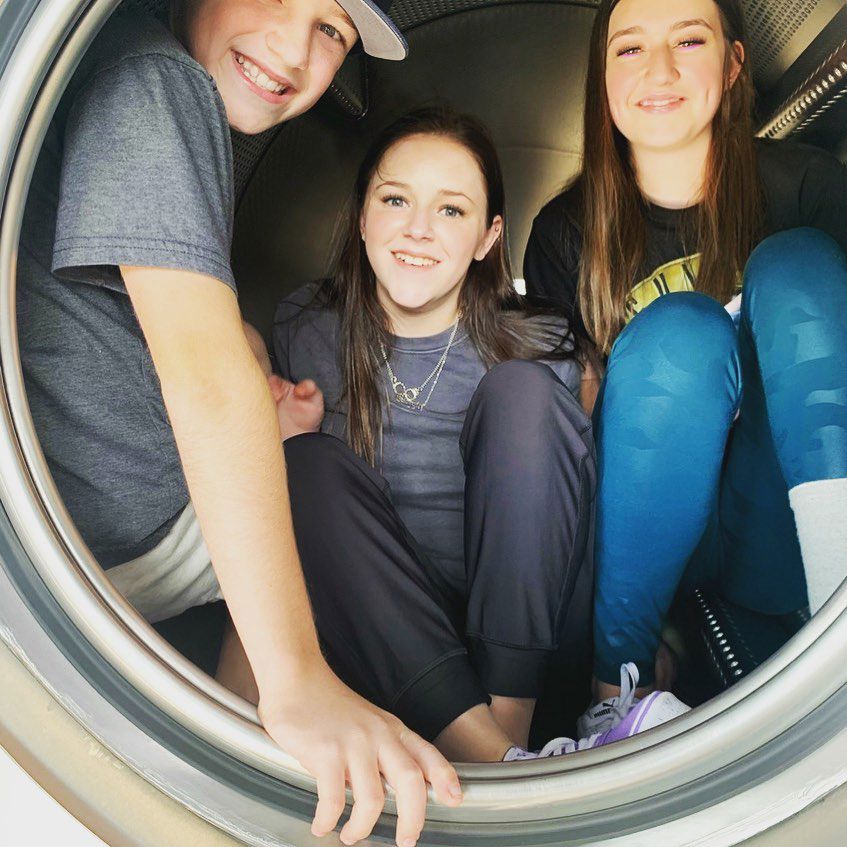 14 Loads of Laundry?
We offer the biggest equipment to wash clothes. We are the only laundromat in the state to offer 135 Lb. washers big enough to do 14 loads of laundry. Bring your laundry to Garden City and take advantage of these large machines.
Caution: Please DO NOT climb into our machines. Photo provided for demonstration purposes only.